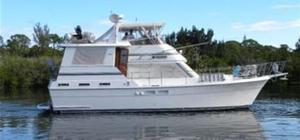 Custom Gulfstar Motor Yachts Searches
Gulfstar Motor Yachts Information
Click Here for Gulfstar Sailboats
Gulfstar Yachts began building their yachts in 1971 in St. Petersburg, FL. Founder, Vincent Lazzara, had sold his share in Columbia yachts two years prior and as part of that deal, he also signed a two-year no compete contract. Lazzara had already attained legendary status in the industry after helping build one of the first fiberglass sailboats. He spent his two no-compete years building houseboats to occupy his time. Once that time was up he got right to work on what was to become his greatest legacy - Gulfstar Yachts.

Gulfstar's production began with a series of competitively priced and well constructed motorsailers and trawlers. Employing his vast experience in sailboat building, Lazzara designed a line of sailboat hulls that could also double as trawlers. Although the sailboats were on side of poorer performance, he knew the boating public was looking for something resembling a floating condominium and on that concept, he built exactly what they were looking for. Since the company was one of the few firms to build both sail and powerboats they expanded dramatically over the years allowing the Gulfstar to become one of the leading yacht manufacturers of the 1970s and 1980s.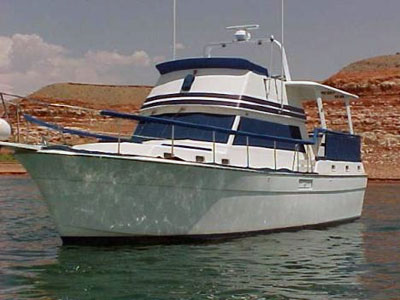 Gulfstar Yachts entered the modern motor yacht market in 1981 with the introduction of the Gulfstar 48 MY. Responding to the decline in sailboat demand, Gulfstar ended production of its sailing models in the mid 1980s and concentrated on its line of motor yachts. In 1987 the company introduced the widely acclaimed Gulfstar 55 MY, a high-tech, high-performance design that cemented Gulfstar's position as an industry leader in motor yacht production. Gulfstar Yachts was acquired by Viking Yachts in 1987.

Other Gulfstar Motor Yacht Resources:



Click here for Gulfstar Motor Yachts for Sale
Gulfstar Motor Yachts Corporate Contact Information
Gulfstar