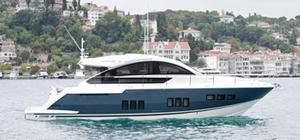 Custom Fairline Boats Searches
Fairline Boats Information
The Fairline Boats legacy was born of one visionary man's passion for excellence. Jack Newington was that visionary man, a man obsessed with the highest ideals of quality and integrity. Jack had the rare ability to take his own high standards and values and incorporate them into the foundation of what was to become the hugely successful Fairline enterprise.

Jack's son, Sam, ran the company for 25 years beginning in 1971. He established an international sales network and marked his accomplishments by turning the first profit in the company's history. Cut from the same mold as his father, he drove it forward with an obsessive commitment to the utmost quality and newest innovations. Now, forty years later, those same essential core values still drive everything Fairline does.

A petite 19-foot river cruiser, launched back in 1967, was the start of Fairline's extraordinary success story. Between 1974 and 1985, Fairline continued to launch designs that helped shape the company's sterling reputation. The Phantom 32 set the pace for a long line-up of successful family cruisers. The Fairline 40 was launched in 1944 and proceeded with a record production run of 11 years. The 36 Turbo was launched to huge public acclaim in the early 80's and in 1985 the very first Targa was introduced which proved to be a benchmark in style and design and inspired many imitators throughout the years.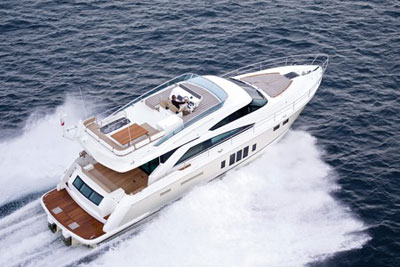 The 90's saw Fairline's entry into the large yacht market with the Squadron series, as well as the company's establishment in the United States. The 2000's have already seen many milestones including the 10,000th Fairline to leave the yard, the launching of the Gran Turismo version of the targa with it's innovative power hardtop, and the celebration of the company's 40th anniversary which inspired the launch of a new model in each range.

Since it's humble beginning back in the early 60's, Fairline has evolved into a beloved British brand that currently stands as the class leader among the most prestigious yacht builders in the world.

Fairline Boat Resources for owners and future owners:
Click here for Fairline Boats for Sale