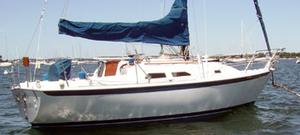 Custom Ericson Yachts Searches
Ericson Yachts Information
Ericson Yachts was founded in Costa Mesa, CA in the early '60's. The first Ericson boats produced were the 26 and the 30, and both models began production in 1966. When designer Bruce King joined the team, other Ericson Sailboats became available in various lengths and designs. Mr. King had a relatively long and quite successful relationship with Ericson Yachts. He was responsible for teh design of several models starting with the Ericson 23, 30, 32 and 41 of the late 1960s.

With the exception of a few dips into the cruising market with the clipper-bowed Cruising 31 and the Cruising 36, the Ericson formula proved successful in producing a well-finished cruiser-racer with excellent sailing characteristics.

The owners filed for bankruptcy in the mid 1980s and Ericson Yachts was sold off. In 1990, the molds for the Ericson 32-3/333, 34/350 and 38/380 were brought to Pacific Seacraft. Production of the 34/350 and the 38/380 resumed in 1991, and in 1998 the Ericson 333 appeared for a short run.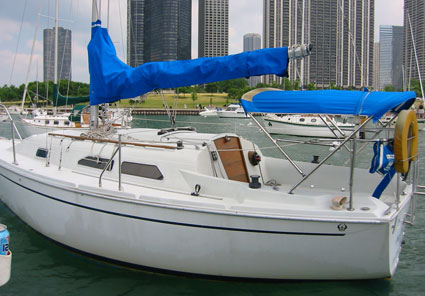 Pacific Seacraft was purchased by Southern Californian Jeffrey Emery in September of 1998. Through all of the shuffling, company transfers and changes of ownership, Ericson sailboats are still enthusiastically being sailed today.

Other Ericson Yacht Resources:
Click here for Ericson Yachts for Sale