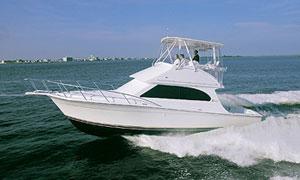 Custom Egg Harbor Boats Searches
Egg Harbor Boats Information
Egg Harbor: Whether your goal on the water is serious fishing or a relaxing cruise, Egg Harbor Yachts is the perfect choice. They have an outstanding line up of Sport Yachts including the Predator series of custom yachts and their fleet goes on! The ultra smooth ride and luxuriously appointed interiors will most certainly exceed your every expectation.

Because Egg Harbor yachts are designed by fisherman for fisherman, every desired feature has been built in from the get-go and every possible need has already been anticipated. The bottom designed by Michael Peters offers the ultimate in stability and response. The above deck design affords the serious fisherman 360 degree visibility and below you'll find comfort, fit and finish well beyond your expectations.

Egg Harbor Boats entered the new millennium under the ownership of Dr. Ira Trocki and are they are well poised to handle the challenges that lie ahead. Dr. Trocki's dedication to detail and perfection brings Egg Harbor to a new level of excellence.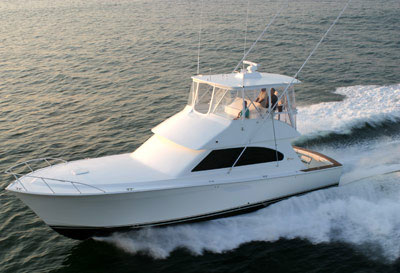 There is no compromise for quality at Egg Harbor Yacht and this is quite evident in their yachts under construction through every stage of production all the way to their finished product. Construction techniques have certainly evolved and changed with the times but their philosophy, to build each boat as if it were there own, has always remained the same.

Egg Harbor Yacht Resources for owners and future owners:
Click here for Egg Harbor Boats for Sale