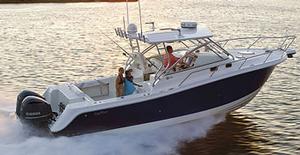 Custom EdgeWater Boats Searches
EdgeWater Boats Information
Edgewater Boats: Once upon a time in 1992 a handful of experienced and dedicated craftsmen shared a powerful dream of creating a company that would design and build the strongest, safest and most reliable boats on the water. Today that handful of craftsmen and that powerful dream have culminated into the reality of EdgeWater Power Boats.

EdgeWater Power Boats employs about 100 people - not much more than a handful by most industry standards. Their 94,000 square foot, state-of-the-art facility produces a limited number of uniquely hand-crafted boats each year. In addition, their commercial division designs and builds high-performance EdgeWater Power Boats for specializedmilitary, government and law enforcement applications.

The managers, designers and engineers at Edgewater are all EdgeWater Power Boat patrons. They boat, dive and fish with their families and spend time on the water with other EdgeWater owners, gathering input and ideas. Their experience on the water drives the way the design and build their boats. And their constant desire for improvement drives their entire company.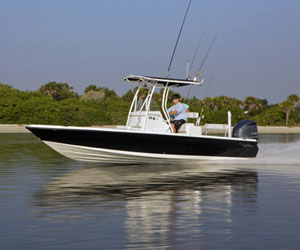 As a direct reflection of thier commitment to listening to our customers, Edgewater has received several CSI awards for outstanding customer satisfaction. These honors highlight the superior craftsmanship of thier boats as well as the incredibly high level of service they deliver to every single EdgeWater owner.

Edgewater Power Boats are intelligently engineered, fantastically versatile and completely unsinkable. The company stands behind their boats 100% and prove it by offering a limited lifetime transferable warranty. They honestly believe in putting the customer first so you can be sure that with an EdgeWater Power Boat, you will be able to enjoy every moment on or off the water.

Other Edgewater Boat Resources:



Click here for EdgeWater Boats for Sale
EdgeWater Boats Corporate Contact Information
EdgeWater Power Boats
211 Dale Street
Edgewater , FL 32132
(904) 426-5457
Fax: (904) 427-9783