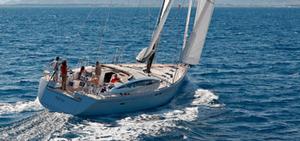 Custom CNB Yachtsl Searches
CNB Yachtsl Information
As avid sailors, CNB Yachts management knows that further than their promises, their boats must be fast, seagoing comfortable and extremely secure. They are built with love of the sea and the constant forethought of work well done. CNB designs their vessels as if they were their future owners.

The company, established in 1987, is part of the Beneteau group who is a global leader in the building of sailing yachts. Their facilities are situated on the banks of the Garonne River on a waterfront quay with water deep enough for launching and sea trials. With more than 60 notable yachts built from 20 to 32 meters, CNB has acquired a reputation for quality construction and the finish of its boats.

Over 80% of CNB production is exported. CNB sailboats currently cruise the Mediterranean, the Pacific Ocean, the Indian Ocean, the Atlantic Ocean and in the Caribbean Sea.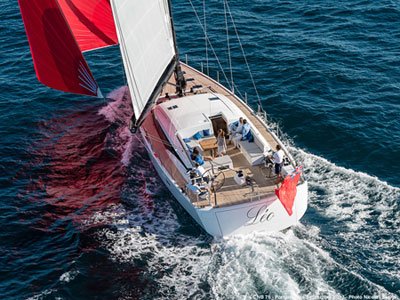 The act of building a boat for CNB is to create a work of art. Each detail will confirm the beauty of your dream and the efficiency of your experience. If a boat can be envisioned, CNB can build it for you. With the myriad of custom and semi-custom yachts built by CNB, you have a choice among various styles and interior layouts, ranging from the traditional to the more contemporary.
The CNB 70 is the result of ten years of unremitting work and exploration, never wavering from the intentions set out by the founders of CNB. It all comes together as a blending of experience, technology and know-how to create fast, comfortable and secure seaworthy sailing yachts.
In the tradition of the CNB 76, the CNB 70 reflects by its design a vision of modern naval construction offering an even more personalized interior layout to its future owner. Well-organized and well-designed deck and sail plans, graceful water lines, with its lively response and keen steering are a hallmark of the CNB 70's performance. The bright and extremely commodious interior radiates distinction and refinement.

Click here for CNB Yachtsl for Sale
CNB Yachtsl Corporate Contact Information
Construction Navale Bordeaux
162 Quai de Brazza
33100 Bordeaux , France
33 (0) 557 80 85 50
Fax: 33 (0) 557 80 85 51