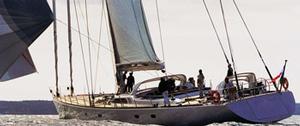 Custom CMN Sailing Yachts Searches
CMN Sailing Yachts Information
CMN – Constructions Mécaniques de Normandie
CMN Sailing Yachts have created a unique environment at the specialist sailing yacht division both in the main yard and the composite specialist division CMN-JMV Industries within the same site.

Working as a team with the JMV-Industries , CMN can deliver a turn-key building program for the most complex and highly sophisticated composite sailing yachts using state of the art epoxy carbon composite technology proprietary to CMN.

Reference list includes ground-breaking yachts as diverse as the 32m (105') sailing catamaran 'Lady Barbaretta' and 42,60m 'Mari-Cha IV' (140ft) record breaking monohull that won the coveted trans-Atlantic record New-York-Cape Lizard at 19.50 knots in 2003 and also won the Transatlantic Rolex Challenge in 2005.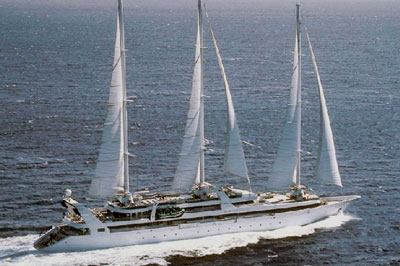 CMN is a French shipyard located at Cherbourg. The company employs approximately four hundred highly skilled employees spanning the various specialities necessary for the construction of luxury yachts and naval vessels. Since the founding of CMN in 1945, in excess of 350 vessels in wood, aluminium, steel and advanced composite materials have been built and delivered.
Click here for CMN Sailing Yachts for Sale