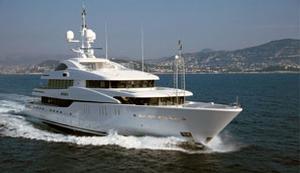 Custom CMN Power Yachts Searches
CMN Power Yachts Information
CMN Yachts heritage dates all the way back to 1912 when founder Felix Amiot helped put Normandy, France on the aeronautical stage with his aircraft design and production. Felix's penchant for building airplanes soon led to both commercial and military ship design and production.

As the yachting market emerged in the sixties, CMN turned their attention to constructing a series of sailing boats. As their reputation grew in the sailboat market, the seventies and eighties brought participation in racing projects including the launch of the infamous Paul Ricard and the Kriter IV.

The 1990's brought larger luxury yachts to the market and CMN kept up with demands by undertaking projects like the schooner Friday Star and the expedition yacht French Look II, both of which exceeded 140 feet in length.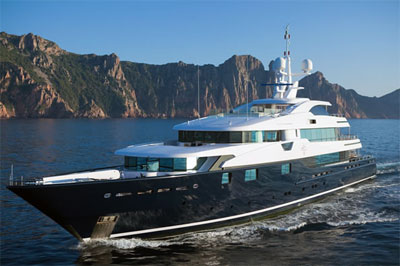 CMN cruised into the new millennium with extraordinary ambition and even larger yachts in the shipyard. As they were launching motor yacht masterpieces the likes of the 49m Bernie II and luxury sailing yachts such as 32m Attimo and Lady Barbaretta, development of the CMN Line 60 was in the works. Netanya 8, Cloud 9 and Slipstream of the CMN Line 60 are the most recent launches to date and further proof that CMN Yachts is becoming a powerful new bench marque in luxury yacht production.

CMN Yachts incorporates both steel and aluminum construction in their design process and their talented mechanical engineers have developed sophisticated engine room systems through state-of-the-art electrical installations. All of these development processes are carried out in their self-contained, turn-key facility in Cherbourg which is easily serviced by land or sea.

Working with interior fit-out and design specialists and highly qualified naval architects results in a final super-yacht package from CMN that will rival any other major yacht builder in the world today.

CMN Yachts..... delivering a dedicated, world class service in building the finest luxury super-yachts with the flair and eye for design that the French are famous for.

Other CMN Yachts Resources:
Click here for CMN Power Yachts for Sale