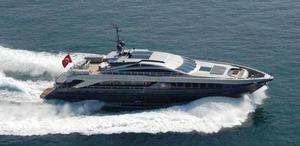 Custom Bilgin Yachts Searches
Bilgin Yachts Information
Bilgin Yachts was established in 1929 in Istanbul, Turkey. The company is entering it's fifth generation of yacht building. They have been building luxury super yachts for over 75 years and they maintain close professional relationships with associations like RINA, MCA, MMA (now part of Transport Malta) and Madiera.

In the last several years, Bilgin has grown at an exceptional rate. Expansion plans started in 2004 with the opening of a new 1600sqm stainless steel workshop. Three years later, in order to meet the growing demand for customized interiors for their superyachts, they opened a 2200sqm furniture factory and in 2010 they opened a professional upholstery workshop.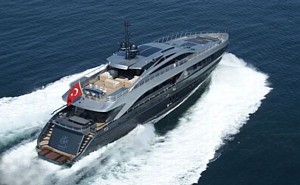 In the last 45 years, Bilgin has launched just over 50 yachts. In 2010, they delivered four super yachts in four months, scheduled three more for 2011 and have at least one scheduled for May of 2012 - a testament to their growth spurt.

Bilgin Yacht's in-house team of naval architects, engineers, plumbers, designers and carpenters is over 300 members strong and they stand ready to build the highest quality, 100% fully customized, world standard Super and Mega Yachts from 30m to 65m.

It's quite clear that Bilgin's intention is to build the best quality yachts possible in order to achieve the maximum level of customer satisfaction. They believe that a fully satisfied customer is the greatest honor and is, in a word, priceless.

Resources for Bilgin Yacht owners and future owners

Click here for Bilgin Yachts for Sale