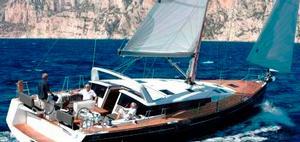 Beneteau Information
Beneteau Yachts and Beneteau Sailboats were originally built in France. The company now has U.S. manufacturing facilities in South Carolina, USA.
The business was established by Benjamin Beneteau, a shipwright, in the town of Croix-de-Vie, France in 1884. The initial intention was to build sailing trawlers. Beneteau is arguably the world leader in the manufacturer of sailing yachts. Available information indicates that Beneteau is over twice the size of the companies nearest competitor. Furthermore, Beneteau is also the European leader in the pleasure watercraft industry in all other categories (IBI., Jan. 1994). Beneteau is the largest supplier of sailing yachts to charter companies internationally and it is known throughout the world charter industry that the companies' yachts are built to withstand the extreme demands put upon them through chartering. Beneteau consists of five boat factories in the Vendee region of France. Additionally they have a manufacturing facility Marion, SC and two factories specializing in commercial fishing boats. Beneteau's yachts have traveled more off-shore miles than any builder in the world.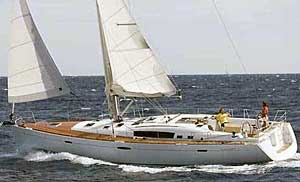 The companies predominant markets are the United States, France and the United Kingdom. The Beneteau USA manufacturing facilities opened their doors in 1986 and since then the factory has almost doubled in size to approximately 250,000 square feet.
Update June 2012: The Beneteau Oceanis, the definitive expression in the fine art of cruising and is now being offered in an exclusive production run of Limited Edition models created for those seeking supremacy in cruising comfort and extravagance. These Oceanis sailing yachts are built in the USA and are equipped with an impressive list of features including full Simrad electronics, autopilot, windlass and unsurpassed Beneteau seaworthiness. This Limited Edition run also offers sophisticated, exceptional finishes including a beautiful grey hull with white stripes, Ultrasuede cushions, a choice of decor packages and Jenna solid surface galley counters.
Used Beneteau Sailboats now ranks as one of the top sailboat searches on MarineSource.
Resources for Beneteau Yacht & Sailboat owners and future owners
Click here for Beneteau for Sale
Beneteau Corporate Contact Information
Beneteau, USA
1313 West Hwy 76
Marion , SC 29401
(843)629-5300
Fax: (843)629-5309
Email Beneteau for information