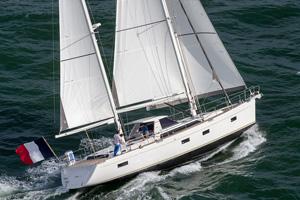 Custom Amel Yachts Searches
Amel Yachts Information
Incorporated into the classy and classic lines of Amel Yachts are fifty years of experience which is a direct result of Henri Amel's passion for sea-going sailing and ship construction. Their equipment and designs are in a constant state of evolution which guarantees optimum comfort onboard, regardless of the sailing environment.
The AMEL Yacht essence is merged into every stage of the construction process. This allow for the choice of construction materials to internal finish. Additionally there is an extensive global service network which provides AMEL customers with exceptional support. Amel Yachts are fully designed and manufactured in La Rochelle and each unit is delivered by an AMEL technician. During the delivery period owners can familiarize themselves with their new sailing yacht and begin to fully appreciate how effortlessly, safe and comfortable sailing can be.
The founder of Amel Yachts, Henri Amel, was born on the 16th April 1913 as Henri Tonet. Henri was captivated with sailing at a very young age. In his late teens, Henri began sailing and crewing on small yachts. Shortly thereafter he started building boats at his business in Paris. After the war he continued his boat building activities in Lyon, France. Henri Amel never lost his dream to build yachts that would be tough, comfortable and easy to maneuver and maintain.
Click here for Amel Yachts for Sale
Amel Yachts Corporate Contact Information
CHANTIERS AMEL S.A.
8 rue Joseph Cugnot
La Rochelle , France BP 80015
+33 (0) 546 55 17 3