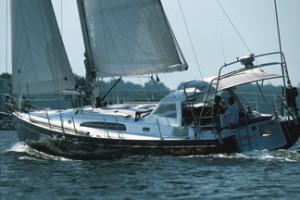 Custom Aerodyne Yachts Searches
Aerodyne Yachts Information
Aerodyne Sailboats are among the world's most luxurious sailing yachts. Since 1983, Aerodyne Yachts world class designers have been using the advantages of modern technology to create superior sailing yachts for both racing and cruising. Today Aerodyne continues to design yachts that are on the cutting edge of the marine industry; that fulfill the dreams of even the most experienced sailor and yachtsman.
The Aerodyne 47 sailing yacht is a masterful statement in cruising sailboat technology. Through the use of technology, Aerodyne has dramatically enlarged this sailboat's performance envelope without increasing the boat's stature. By using the most recent design concepts available, structural systems and manufacturing techniques available, mass has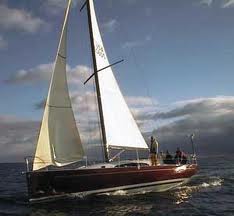 been removed from the structure of the boat and concentrated low, central and in ballast thus realizing an appreciated asset, not a performance limiting liability.

*Aerodyne Yachts maintains an uncompromising approach to building sailing yachts and racers. They use only the best materials and apply tested and proven construction technologies carried out by the most skilled and talented boat builders. The result is the ultimate sailboat creation for discerning clients who apply the same attention to detail in their own lives.
---
Aerodyne Sailboat resources for owners and future owners
Click here for Aerodyne Yachts for Sale