Next Generation Yachting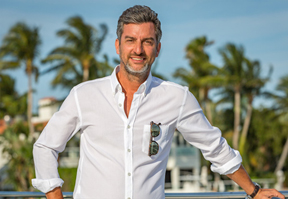 Conversation With
Nicolas Guitard
The Founder Of
Next Generation Yachting
"OUR GOAL IS NOT TO BE THE BIGGEST,
ITS TO BE THE BEST."
WHAT MAKES NEXT GENERATION YACHTING SO DIFFERENT FROM THE OTHER YACHT BROKERS?
We think that buying or selling a yacht and every days in between should be a truly amazing and unique experience and worth our clients considerable investment. Because we focus on service before numbers and commissions we have developed a boutique spirit brokerage that not only focus on service but also on experience. We dont try to sell a yacht…we find "your yacht".
Next Generation Yachting offers
yacht and catamaran purchase and sales consulting services in Miami, Florida.
Contact us today to discuss your yachting needs.
Next Generation Yachting Info