Nashville Yacht Brokers, Inc.
Welcome to Nashville Yacht Brokers, Inc.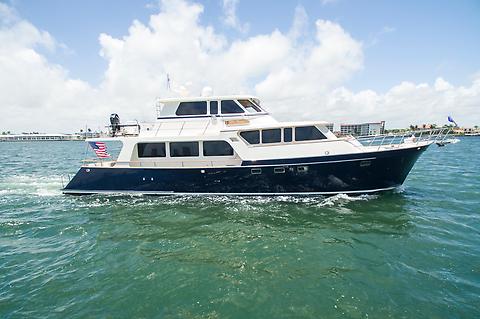 Nashville offers much more than fine music and entertainment. We offer hospitality and a way of doing business we think boaters enjoy and appreciate. While we are more experienced than we like to admit and we try hard to act professional, we prefer to slow down, take a little extra time with our new customers. We get to know you and determine what boats really fit your needs. Our business is strictly brokerage. We rarely own inventory, so we will help you find the boat that is right for you.
If you visit here, you might notice other things about Nashville - mild weather, fresh water, and covered slips. Boats love it here. They age very gracefully and we think you will be pleasantly surprised by what you see.
Something else you might not know about Nashville - we are on the Cumberland River which is part of the Tennessee River system. We offer some of the most scenic and relaxing cruising you will ever experience. You can travel by water North to the Great Lakes, South to the Gulf or inland to most of the eastern U.S.
Now, if you're in a rush, we can arrange shipping, financing, insurance and all those other necessaries. Whether you're looking for that magnificent motoryacht, custom cruiser, or home away from home houseboat, give us a call or hit as they say on the Internet, and we'll roll out the red carpet for you.
Our brokers are: Kyle Leeper, Dorman Burtch, Larry Mathes, and David Benson
Please call us at 1-800-959-9444
Nashville Yacht Brokers, Inc. Info