The Ultimate Sport Show in Grand Rapids is premier sportsmen show in Michigan for the passionate fisherman and enthusiastic hunter. The show provides hundreds of exhibitors offering visitors the latest in boats for fishermen along with fishing gear and fishing tackle. For the avid hunter there is hunting and outdoor gear, travel destinations. The show has become known for its fantastic features which have included taxidermy, an onsite trout pond, antique lure exhibits, woodcarvers, a pellet gun range, rock wall and instructions and demonstrations of fly casting techniques. If you are a Michigan sportsmen you don't want to miss this show.

The show is populated with 100 booths by professionals offering fishing tackle, including unique baits and lures that are seen only once a year. Prominent manufacturers and their representatives have reserved booth space to display their new and existing product line. The company's experts will be on hand to explain the many features and benefits products and services. Additionally they will answer you to questions and you are under no pressure to make a purchase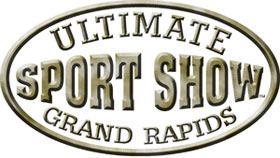 Information about this was obtained from various sources and is thought to be correct. We strongly recommend that you contact the show producer to confirm this information. See the bottom of this page for informaiton on how to contact the show producers.