The Annual Toronto International Boat Show is Canada's premiere boat show with more than twelve hundred boats and hundreds of booths offering the latest in boats everything from fishing boats to cruisers plus engines, electronics, boating products, marine accessories and services. The show will also have daily activities including free boat rides, seminars, Kids Boating Zone, Kids Fishing Zone, boat handling demonstrations and the Great Canadian Fish Tank all this and more located at the Direct Energy Centre, Exhibition Place in Toronto, Ontario.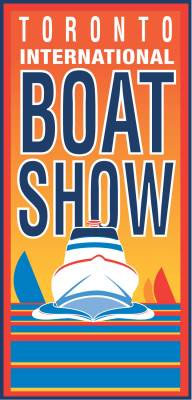 Some 2014 Toronto Boat Show Highlights:
At the Kids Fishing Zone you can enjoy the excitement of hooking a big one with the kids. The Kids Fishing Zone is a live trout pond hosted by expert anglers and television hosts Leo Stakos and Ron James of Fish TV. They will guide your child from their first cast to their first catch and you can enjoy plenty of laughs during the process.
SailFest will allow you to visit some of the most popular sailing yachts in Canada. They will be open for boarding.
The New Product Showcase is one of the first places you'll find at the show. It offers you an opportunity to peruse the newest and most innovative marine and boating products and accessories.
Information about this was obtained from various sources and is thought to be correct. We strongly recommend that you contact the show producer to confirm this information. See the bottom of this page for informaiton on how to contact the show producers.