Tobay Beach In-Water Boat Show
Show Location:
Tobay Beach Marina, Massapequa, New York
Show Dates:
Thursday, September 15, 2022 through
Sunday, September 18, 2022
Show Times:
Friday: 12:00 pm - 6:00 pm
Saturday: 10:00 am - 6:00 pm
Sunday: 10:00 am - 6:00 pm
Show dates and hours are subject to change.
Admissions:
CASH ONLY ATM ON SITE!
Adults: $15.00
Seniors (65+): $12.00
Children (6-15): $5.00
Children (5 and under): FREE
Prices are subject to change.
MarineSource Members In Attendance:
(click on broker name to view their available listings)
Massapequa Area MarineSource Members:
The Annual Tobay Beach In-Water Boat Show features hundreds of new and pre-owned boats in-water on display along with the best in boat products, marine accessories and boating gear. Enjoy live music, food and fun. The show will be held at the Tobay Beach Marina off of Ocean Parkway and parking is free.
There will be huge savings and rebate to tempt the reluctant along with specials for first time buyers. Children 12 and under will be admitted FREE so come and enjoy a fun day for the entire family. Rain dates are October 10th-12th.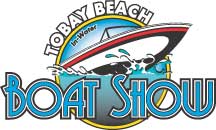 2014 Tobay Beach Boat Show Highlights:
~ Twenty of Long Island's top boat dealers and yacht brokers will exhibiting their new and pre-owned yachts and boats.
~ Life Vests to the first 100 children Saturday and Sunday for FREE!
~ There will also be demonstrations by local artisans, fishermen and trappers along with storytelling sessions.
~ For those with culinary inclinations there will be clam shucking and a clam chowder contest.
~ Fishing workshops for beginners will be available for children and adults.
~ Enjoy live music every day
Information about this was obtained from various sources and is thought to be correct. We strongly recommend that you contact the show producer to confirm this information. See the bottom of this page for informaiton on how to contact the show producers.