Pacific Sail & Power Boat Show **CANCELLED**
Show Location:
Craneway Pavilion/Marina Bay Yacht Harbor, Richmond, California
Show Dates:
Thursday, April 16, 2020 through
Sunday, April 19, 2020
Show Times:
Thursday & Friday 10:00 am - 6:00 pm
Saturday 10:00 am - 6:00 pm
Sunday 10:00 am - 5:00 pm
Show dates and hours are subject to change.
Admissions:
$18.00 – One Day Adult Pass
$28.00 – Two-Day Adult Pass (Avail. Online Only)
$48.00 – Four-Day Pass (Avail. Online Only)
Children (12 years and under): FREE
(when accompanied by a paid adult)
Prices are subject to change.
Richmond Area MarineSource Members:
The Pacific Sail & Power Boat Show formerly the Strictly Sail Pacific show will feature the latest and best in sailboats of every size in and out of the water on display including high-end yachts, sleek racers, multi-hulls and daysailers from dealers and boat builders with more new sailboats on display this year along with a few select brokerage boats plus many vendors with the latest in sailing gear, marine products and boating accessories. The show also features hands-on events, sailboat rides, and seminars given by the experts in sailing, electronics, navigation, docking, maneuvering, weather and living aboard, sailboat racing demos, live music, and fun activities for the kids. The show is brought to you by Sail America and will be held at the Craneway Pavilion and Marina Bay Yacht Harbor, Richmond, California where at the same time the Marine Sports Expo will be taking place. They are 2 separate shows so you get the best of both worlds in one location.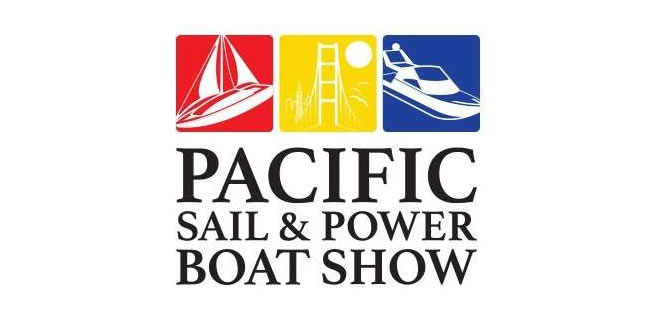 "When it comes to sailing, Pacific Sail & Power Boat Show is the place to be for the best selection of boats, the latest products, the coolest gear, and FUN activities for all the family. There is so much to do and see, so be sure to plan your time to take full advantage of all the exciting opportunities, including free seminars, on-the-water training, demos, and much more.
Information about this was obtained from various sources and is thought to be correct. We strongly recommend that you contact the show producer to confirm this information. See the bottom of this page for informaiton on how to contact the show producers.