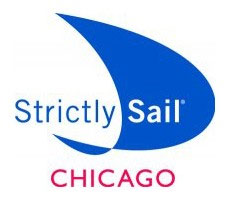 The Annual Strictly Sail Chicago Boat Show is the nation's largest indoor all-sail boat show featuring hundreds of exhibitors showcasing the latest sail boats, marine accessories, the newest sail boat gear, hardware from the top suppliers and seminar sessions given every hour for sailors of all abilities.
This year the Strictly Sail Chicago Boat Show has joined forces with the Chicago Boat, Sports & RV Show to bring you the best in boating. The show will be held at a new location at the McCormick Place in the South Building in Chicago, Illinois.
Information about this was obtained from various sources and is thought to be correct. We strongly recommend that you contact the show producer to confirm this information. See the bottom of this page for informaiton on how to contact the show producers.