Southern Outer Banks Boat Show
Show Location:
Morehead City Town Docks on 9th & Shepard Street, Morehead City, North Carolina
Show Dates:
Friday, October 05, 2018 through
Sunday, October 07, 2018
Show Times:
Friday: 12:00 pm - 5:00 pm
Saturday: 10:00 am - 5:00 pm
Sunday: 11:00 am - 4:00 pm
Show dates and hours are subject to change.
Admissions:
FREE ADMISSION!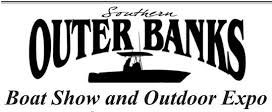 The Southern Outer Banks Boat Show will feature fishing boats, sailboats, bow riders, pontoons and personal watercraft from various manufacturers represented by local boat dealers. There will also be opportunities to shop for boating accessories and marine equipment for the upcoming boating season at end of season prices. The show will be held at the NC State Port Authority and parking is free with a shuttle Saturday and Sunday.
The show is being held in conjunction with the North Carolina Seafood Festival and therefore will offer you the opportunity to enjoy a great weekend getaway with the family. So come out and enjoy some really tasty seafood dishes and great seafood snacks!
Information about this was obtained from various sources and is thought to be correct. We strongly recommend that you contact the show producer to confirm this information. See the bottom of this page for informaiton on how to contact the show producers.