Sanctuary Cove Boating Festival
Show Location:
The Marine Village, Sanctuary Cove, Queensland, Australia
Show Dates:
Thursday, May 19, 2022 through
Sunday, May 22, 2022
Show Times:
Open Daily: 9:00 am - 5:00 pm
Show dates and hours are subject to change.
Admissions:
Admission is Free!
Prices are subject to change.
Since 1989, the Sanctuary Cove Boat Show is a four-day event presented at Sanctuary Cove on Australia's Gold Coast. The Show exhibits a wide collection of marine products and services including super yachts, luxury power cruisers, multihull power and sail, trailerable boats, kayaks, jet skis and watercraft. Additionally, engines, electronics, navigational gear and marine services will be available for your consideration.
Sanctuary Cove International Boat Show is staged at Sanctuary Cove and is owned and operated by Mulpha Sanctuary Cove (Management) Pty Limited. The annual event each May is presented at Sanctuary Cove, a prestigious residential property. Exhibitors showcase marine products at the marina, in pavilions and the waterfront Marine Village.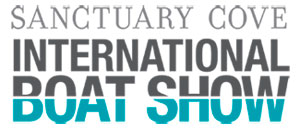 Sanctuary Cove International Boat Show is recognized as a leading event in the Asia Pacific region. The Show is a member of the prestigious International Federation of Boat Show Organizers (IFBSO).
Information about this was obtained from various sources and is thought to be correct. We strongly recommend that you contact the show producer to confirm this information. See the bottom of this page for informaiton on how to contact the show producers.