The Paris Boat Show annually features, and displays, a vast array of boats including, but of course not limited to, powerboats, sailboats, yachts, cruisers, performance boats, ski boats, sport boats, personal watercraft and motor cruisers in addition to hundreds of other marine exhibitors offering the most up-to-date products for power boating and sailing including marine parts, diesel engines, marine accessories, generators and engine repair parts that will make your boating season safe and fun. Marine experts will be on hand to share their knowledge and advice on all aspects of boating.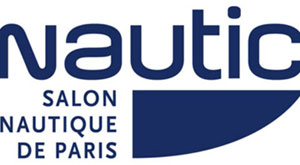 Highlights of the 2013 Paris Boat Show include a showcase of boating and yachting which includes 810 exhibitors and 1,400 brands of boating related products. There were 800 boats being displayed and almost 200 new models. Of the boat displayed there were over 400 power boats and over 380 sailboats and so much more.

Information about this was obtained from various sources and is thought to be correct. We strongly recommend that you contact the show producer to confirm this information. See the bottom of this page for informaiton on how to contact the show producers.