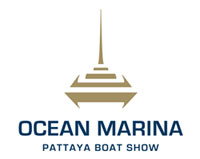 The Ocean Marina Pattaya Boat Show, which launched in 2012, is one of the most prestigious and highly acclaimed boat shows in the marine industry and attracts a large range of yachting and leisure industry exhibitors. The show is held at the Ocean Marina Yacht Club which is a premier marina resort complex and is also features one of the finest international class marinas and yacht clubs in Asia situated on the crescent beach of Jomtien, Pattaya.
The 2014 Pattaya Boat Show: The show will feature over 60 exhibitions from major companies specializing in luxury yachting and a hundred super and mega-yachts afloat.
A cross-section of exhibitors includes:
International Yacht Builder, Dealers & Brokers.
Boat Accessories.
Boat Services.
Yacht Charters.
Boat Insurance.
Super Cars and Bikes.
Luxury Real Estate.
Luxury Hotels and Resorts.
Private Aviation and Jets.

Information about this was obtained from various sources and is thought to be correct. We strongly recommend that you contact the show producer to confirm this information. See the bottom of this page for informaiton on how to contact the show producers.