Newport Charter Yacht Show
Show Location:
Newport Shipyard, Newport, Rhode Island
Show Dates:
Monday, June 20, 2022 through
Thursday, June 23, 2022
Show Times:
TBA
Admissions:
TBA
Newport Area MarineSource Members:
The Newport Charter Yacht Show, which takes place at the Newport Shipyard, Newport, R.I., guarantees charter boat owners, brokers, agents and boating aficionados a convenient one-stop location for presenting and exploring the endless possibilities of luxury chartering. The event is the only one of its kind in the U.S. and while catering principally to the charter trade, it also allows discriminating consumers (attending with brokers) to learn more about dream vacations on one of the many world-class yachts that will be present. The NCYS will also showcase ancillary goods and services aimed at captains and crew and host a series of industry-focused seminars on destination cruising, maritime law and new technology.
Established in 1982, the Newport Charter Yacht Show has become a showcase for luxury charter yachts in combination with a display of other boating and maritime goods and services for participants in the charter industry. This particular event is devoted exclusively to yacht charter professionals including charter agents, yacht owners, brokers and yacht captains in the energetic and charm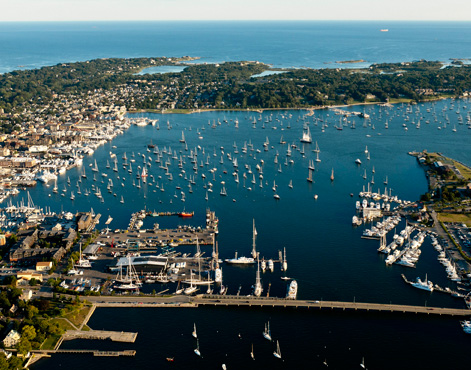 ing venue of Newport, Rhode Island.
The fundamental concentration of this event will evolve around a global display of luxury yachts from 50' to over 250' offered for Charter as well as the many services and excellent amenities accessible to support charter yachts and their professional crews. While the vessels being presented will epitomize primarily the Charter Yacht industry, it is also believed that the combination of on-land exhibitors will add to the ambiance and offer value for the yacht captains, crew members and those planning a Charter experience in the future. Only those exhibitors whose products and services fit within the parameters will be allowed to exhibit.
Information about this was obtained from various sources and is thought to be correct. We strongly recommend that you contact the show producer to confirm this information. See the bottom of this page for informaiton on how to contact the show producers.