The Annual National Houseboat Expo and the On-Water Houseboat Show is brought to you by Houseboat magazine and features the latest new houseboats in the industry plus near-new and used houseboats, boating accessories and houseboat products, and services. Every major houseboat manufacturer will be represented.
The National Houseboat Expo will be held at the State Dock Marina on Lake Cumberland. Attendees will have the opportunity to experience the houseboating lifestyle like at no other boat show. For three days attendees will be able to look at the latest houseboats in the industry. Additionally, there will be the opportunity to check out some used houseboats as well. Then you will have time to visit with countless vendors and exhibitors that will also be on hand to provide amenities for your houseboating needs with their products and services. Toss in some informative seminars and you have a recipe for an outstanding weekend!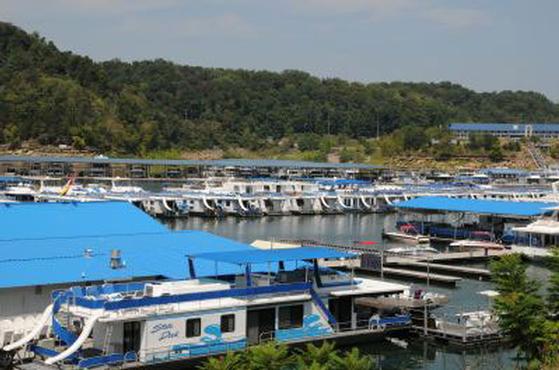 Check http://www.houseboatexpo.com as the show dates get closer for more details on exhibitors, live entertainment, as well as how to be a part of the infamous Houseboat Row! To reserve a boatel or find out more about State Dock at Lake Cumberland, visit www.statedock.com or call 888-STATEDOCK.
Meet the top houseboat manufacturers and take advantage of the boat specials that will allow you to get out on the water this coming summer. The National Houseboat Expo is presented by Houseboat magazine. For more information on the Expo visit www.houseboatexpo.com.
Information about this was obtained from various sources and is thought to be correct. We strongly recommend that you contact the show producer to confirm this information. See the bottom of this page for informaiton on how to contact the show producers.