Sportsmen's Exposition - Sacramento
Show Location:
Cal Expo, State Fairgrounds, Sacramento, California
Show Dates:
Thursday, January 20, 2022 through
Sunday, January 23, 2022
Show Times:
Thursday: 11:00 - 8:00 pm
Friday: 11:00 - 8:00 pm
Saturday: 10:00 am - 7:00 pm
Sunday: 10:00 am - 5:00 pm
Show dates and hours are subject to change.
Admissions:
Adults: $16.00
Children (15 and under): Free
Active Military (with ID): Free
Parking: $10.00 per car
Prices are subject to change.
Sacramento Area MarineSource Members:
The Annual International Sportsmen's Exposition Sacramento Show is California's largest sportsmen and sportfishing boat show. The show will feature the latest in boating, fishing and marine accessories for show-priced bargains. ISE is Northern California's only sportsmen show with gun, rifle, fly fishing, camp and cooking exhibitors. The show is located at the Cal Expo State Fairgrounds.
Are you ready to shop with friends and family along with learning more about your outdoor passions? ISE Sacramento is the place to enjoy California's largest assemblage of fishing boats along with other hunting and outdoor products.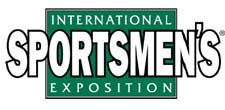 Additionally there will be hands-on features, contests along with and extensive list of free seminars and demonstrations encompassing the show's five enormous buildings.
Information about this was obtained from various sources and is thought to be correct. We strongly recommend that you contact the show producer to confirm this information. See the bottom of this page for informaiton on how to contact the show producers.