The Annual Hamburg International Boat Show once again is hosting a maritime festival, for over half a century this annual boat show has been displaying world firsts with hundreds of yacht dealers, boat builders, manufacturers, suppliers of boating equipment and accessories. For boaters looking to plan a weekend cruise or if your desire is to go sailing around the world then this is the place to see the latest yachts, trimarans and catamarans, big and small. Want more power check out the luxury motor yachts, medium or small motor boats, houseboats and fast rubber dinghies.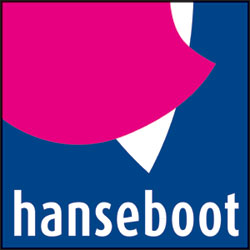 All the top quality manufactures and suppliers will be there along with services for water sports with the latest boating equipment, marine accessories, electronics and motors plus canoes, kayaks, diving gear and everything you need for wakeboarding and windsurfing. If you are a water sports fan then you don't want to miss the opportunity to purchase something you need or have been looking for. A show of this size gives you a huge selection of everything for you to compare prices and options.
Join a workshop and meet the experts for their point of view there will be plenty of exciting educational programs to attend. Bring the family there will be a ton of activities for the kids to have fun too. The show is located at the Hamburg Fair Ground and Hanseboot Harbour in Hamburg, Germany.
Information about this was obtained from various sources and is thought to be correct. We strongly recommend that you contact the show producer to confirm this information. See the bottom of this page for informaiton on how to contact the show producers.