Great Rockies Sport Show - Helena
Show Location:
Lewis & Clark County Fairgrounds, Helena, Montana
Show Dates:
Friday, February 22, 2019 through
Sunday, February 24, 2019
Show Times:
Friday: 12:00 pm - 7:00 pm
Saturday: 10:00 am - 6:00 pm
Sunday: 10:00 am - 4:00 pm
Admissions:
Adults: $6.00
Juniors: (6-12): $3.00
Kids (0-5): FREE
Prices are subject to change.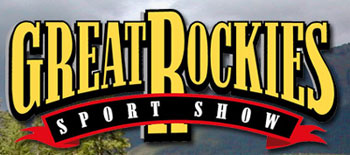 The Great Rockies Sport Show in Helena features everything you need for fishing, boating, hunting and camping plus it's a boat show, travel and RV show. This event is an outdoor adventure show for the whole family. Come and discover what you are missing and shake off your mid-winter blues at this Montana sportsman show. The show is located at the Lewis & Clark County Fairgrounds.
Information about this was obtained from various sources and is thought to be correct. We strongly recommend that you contact the show producer to confirm this information. See the bottom of this page for informaiton on how to contact the show producers.