The Barcelona International Boat Show is proud to be the largest of boat show in Spain and the only similar event in the country to be officially approved by the International Federation of Boat Show Organisers (IFBSO).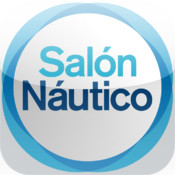 The Barcelona Boat Show expertly features the largest and most comprehensive offering of sport and recreational watercraft in the region and the vessels are presented both in and out of the water. These offerings include sailboats, motor yachts, sailing and power catamarans, inflatables and recreational fishing boats. Additionally there are extensive displays of all types of nautical and marine products and services along with electronics, engines for repower, fishing equipment and much more.
Information about this was obtained from various sources and is thought to be correct. We strongly recommend that you contact the show producer to confirm this information. See the bottom of this page for informaiton on how to contact the show producers.