Atlantic City Boat Show
Show Location:
Atlantic City Convention Center, Atlantic City, New Jersey
Show Dates:
Wednesday, March 02, 2022 through
Sunday, March 06, 2022
Show Times:
Wednesday - Friday: 11:00 am - 8:00 pm
Saturday: 10:00 am - 8:00 pm
Sunday: 10:00 am - 6:00 pm
Show dates and hours are subject to change.
Admissions:
Adult: $17.00
Children (12 and younger): Free when accompanied by a paid adult.
Prices are subject to change.
MarineSource Members In Attendance:
(click on broker name to view their available listings)
Atlantic City Area MarineSource Members: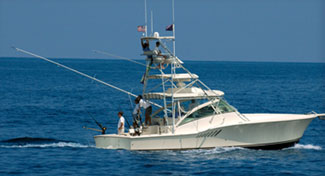 The Atlantic City Boat Show features hundreds of new boats including everything from luxury motor yachts, sailing yachts, sport fishers, performance boats to inflatables and personal watercraft. The Marine Marketplace has hundreds of booths offering the very latest in marine technology, boating products, marine accessories, engines, and nautical gifts. The show is located at the Atlantic City Convention Center, Atlantic City, New Jersey.
Now is the time to find out what's new for this year boating needs. This is an opportunity to find the boat you have been dreaming about as you compare the hundreds of boats on the premises. You will find an extensive assortment of marine accessories and the latest gear. This is the place to find all things boating. There will be over 400 booths in the 93,000 sq. ft. Marine Marketplace offering all of the current marine electronics and accessories. The Atlantic City Boat Show is the best event of it's kind on the East Coast.
Some Highlight for 2014:
(see link below to official site for details and complete schedule).
Meet Captain Dave Carraro from National Geographic Channel's Wicked Tuna
American Fly Fishing Schools "SIMUL-CAST" Fly Casting Pond
Kids' Fly Casting Competition
Partial list of seminars available for 2014:
Go one-on-one with a service technician
Maintaining a gas engine: tips from a pro
Basic Fiberglass repair and maintenance
Don't be Fuelish: Propping your boat for performance and fuel economy.
Fuel system maintenance: Keeping it clean & working
Changing a water pump
Maintaining stern drives & inboards: Tips from a pro
Maintaining a diesel engine: Tips from a pro
Go one-on-one with a service technician
And Many More…
Information about this was obtained from various sources and is thought to be correct. We strongly recommend that you contact the show producer to confirm this information. See the bottom of this page for informaiton on how to contact the show producers.