Annapolis Spring Sailboat Show
Show Location:
Annapolis City Dock and Harbor, Ego Alley, Annapolis, Maryland
Show Dates:
Friday, April 28, 2023 through
Sunday, April 30, 2023
Show Times:
Friday: 10:00 am - 6:30 pm
Saturday: 10:00 am - 6:30 pm
Sunday: 10:00 am - 5:00 pm
Show dates and hours are subject to change.
Admissions:
Advance Ticket Purchase Only
General Admission ~ $20
Children under 12 are free
BUY TICKETS HERE
BUY VIP TICKETS HERE
There will be a limited ticketing box office onsite at the show.
Please purchase your digital tickets in advance. Your digital ticket will be scanned as you enter the show.
PLEASE: NO PETS or STROLLERS
Prices are subject to change.
MarineSource Members In Attendance:
(click on broker name to view their available listings)
Annapolis Area MarineSource Members:
The sailing event of the season is the Annapolis Spring Sailboat Show brought to you by the United States Yacht Shows, producer of the first in-water sailboat show in the country. It's a springtime version of the United States Sailboat Show which has been the largest in-water show of new sailboats in the world for decades and remains to be. The locations for this exciting event are at the Annapolis City Dock, Ego Alley and surrounding areas.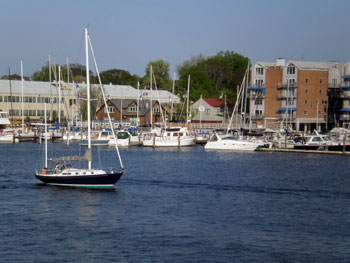 The Annapolis Spring Sailboat Show will feature over eighty new and brokerage sailboats, both mono and multihull covering over two thousand feet of floating docks, plus the cruising destinations seminar series and door prizes. There will also be an exciting lineup of one hundred exhibitors with marine accessories and services, boating equipment, electronics, foul weather gear, financing and insurance on land surrounding Ego Alley. The show will also feature the very popular Cruisers University a four day educational event designed to introduce and train you for life aboard a cruising boat. The classes will be held at the Annapolis Marriott Waterfront Hotel and the Annapolis Recreation Center.
This sailboat show gives you the unique opportunity to board and inspect virtually every new model on the market, make side-by-side comparisons, and talk to experienced representatives in the industry about all the aspects of buying and owning a boat. The Annapolis Spring Sailboat Show promises to be another must-attend Annapolis tradition.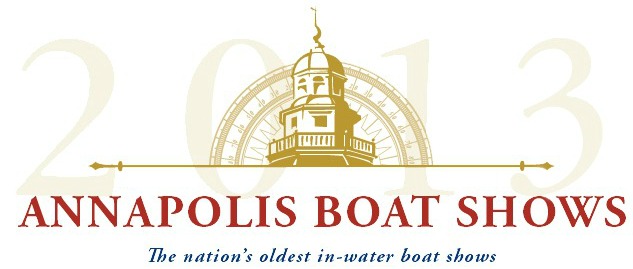 Information about this was obtained from various sources and is thought to be correct. We strongly recommend that you contact the show producer to confirm this information. See the bottom of this page for informaiton on how to contact the show producers.