Tri-Cities Sportsmen Show - Pasco, Washington
Show Location:
HAPO Center, Pasco, Washington
Show Dates:
Friday, January 27, 2023 through
Sunday, January 29, 2023
Show Times:
Friday: 12:00 pm - 7:00 pm
Saturday: 10:00 am - 6:00 pm
Sunday: 10:00 am - 4:00 pm
Show dates and hours are subject to change.
Admissions:
Adults: $11.00
Children (6-12): $6.00
Children under 6: FREE
Friday - Seniors 60+: $6.00
Sunday - Kid's Day: $1.00 off admission for children (6-12)
Military: Show your military ID and receive $1.00 off admission
One time daily admission gets you in all three days for one low price!
Free Parking!
Prices are subject to change.
The Annual Tri-Cities Sportsman Show features the latest in fishing boats, outdoor equipment, fishing and hunting guides, scheduled seminars and speakers, wildlife art and more. The show will be held at the TRAC Center in Pasco, Washington.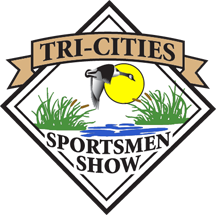 For those men, women, and children who have an outdoor frame of mind, this show will be a cornucopia of the latest in outdoor equipment and supplies. Take advantage of the free hunting and fishing seminars and more!
Information about this was obtained from various sources and is thought to be correct. We strongly recommend that you contact the show producer to confirm this information. See the bottom of this page for informaiton on how to contact the show producers.