Endeavour Catamarans | EndeavourCat Dealers | Used Endeavour Catamarans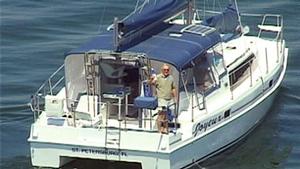 EndeavourCats Background Information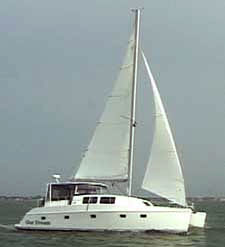 Endeavour has earned a reputation for manufacturing high quality yachts that evolve to meet the ever changing requirements of the yachting market. Endeavour grows along with it's clients as their needs change as well. The recognition of the market and client changes and Endeavour's ability to cater to them has set them apart as a leader in cruising catamarans.

Endeavour yachts are designed for ease of use and comfortable handling while requiring only minimal maintenance. They sell factory direct as well as build-to-order on a limited production basis. Endeavour has enjoyed success in marketing their catamarans as roomy and stable vessels in both power and sail models.

Endeavour hulls are manufactured to the standards approved for ABS certification and they are covered by an industry leading five year protection plan that includes structural integrity. Not only is it one of the most inclusive coverage plans in the industry, but it is also transferable.

Endeavour Catamarans incorporate both style and value in a yacht that can truly be viewed as a statement of excellence. Their facilites are located in Clearwater, Florida and are open year round for viewing inventory, sea trials and factory tours.

Other EndeavourCat Resources:



---
EndeavourCats For Sale

LOA - Builder
Model
Year
Price
Location
33' Endeavour
33
1985
$ 9,900
Charlotte, VT
35' Endeavour
35
1984
$ 14,500
Pascagoula, MS
37' Endeavour
37 Sloop
1981
$ 19,500
Indian Harbour Beach, FL
32' Endeavour
32
1977
$ 19,900
Rochester, NY
37' Endeavour
Sloop
1977
$ 29,900
Lake Marion, SC
33' Endeavour
33
1984
$ 30,000
Bronx, NY
35' Endeavour
Sloop
1984
$ 32,900
Solomons, MD
---
FREE!