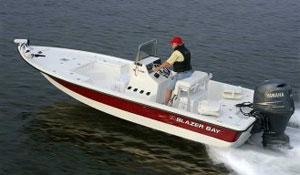 Blazer Boats Information
Blazer Boats, Inc. was founded in 1978 by the Craft family. Beginning with just a small line of boats, Blazer has grown to be a strong factor in the high performance bass and Bay Boat boat markets. Blazer Boats persistantly continues it's initiative to build the highest quality boats for a reasonable price, unsurpassed in today's market. Blazer Boats are built for tournament fishermen by tournament fishermen to meet the most strenuous demands that may be asked of them.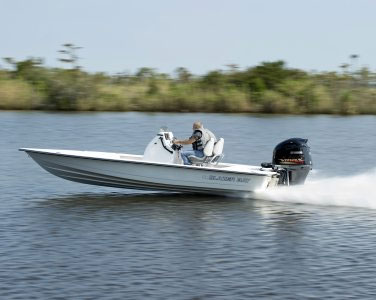 Blazer offers a full line of ultra high performance bass fishing boats from 18 to 21 feet and, bay sportfishing boats from 18 to 24 feet. Each and every boat is built with the highest quality materials available and each employee strives to maintain the best in quality workmanship. Every boat is inspected and re-inspected at each stage of construction to assure an extremely high degree of quality. Blazer's goal is to continue to build high quality, good value boats that meet and exceed their customers' expectations.
Click here for Blazer Boats for Sale