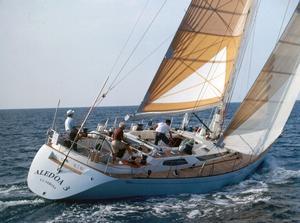 Baltic Sailing Yachts Information
Baltic Sailboats and Baltic Yachts: Since the establishment of the company in 1973, Baltic Yachts has built custom sailing yachts in sizes ranging from 38 to 152 feet. Custom Baltic Yachts were originally only a small segment of the business but nonetheless an important part of the Baltic's activities. The Baltic Yachts custom division gave not only a small addition to the business but more importantly, increased the company's technical knowledge and with that the possibilities to develop new methods and materials in a way that would not have been possible with only standard model production. These custom yachts also gave Baltic the opportunity to work together with owners, designers and consultants that Baltic otherwise may not have worked with, consequently providing them with additional input and challenges.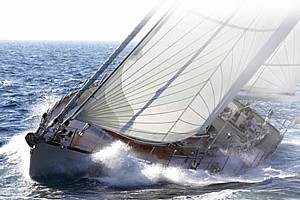 In order to achieve these performance and handling characteristic goals Baltic Yachts decided to use designs that were of a light to medium displacement type. A heavier type of design would not have had the same performance attributes that they were aiming for; it would also have put Baltic in direct competition with the strongest brands on the market at that time. On the other hand, a super light displacement design would not have had the capability to carry the interior and equipment needed in order to achieve the comfortable cruising characteristics. A light to medium displacement philosophy, with comfortable cruising interior, puts pressure on the builder to reduce the construction weight in order to reach the weight savings required without sacrificing strength and safety. Therefore it became essential to use high tech building methods and materials. A very positive by-product of this is that high tech materials and construction gave Baltic Yachts a higher general quality and a much better durability.
Resources for Baltic Yacht owners and future owners:
Click here for Baltic Sailing Yachts for Sale