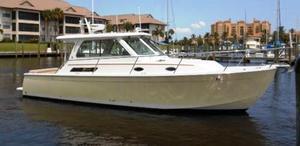 Back Cove Information
Practical and beautiful, the new Back Cove Boats are a delight to drive and a joy to behold. With ample room in their cockpits and comfortable amenities below, they are yachts that will give owners years of pleasure and immense pride of ownership, at a cost which is considerably lower than for custom boats of this type. Available in Hardtop and Express versions in two sizes, there is a Back Cove to suit every need.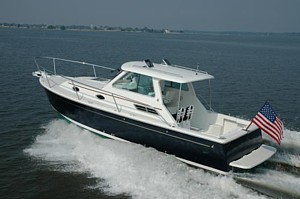 Back Cove Yachts, built by North End Composites, has been constructing high quality products for the marine industry since 1975. North End Composites has been a leader in all of the latest composite technologies and is today one of the mostly highly regarded tooling and lamination yards in this industry, with a depth of knowledge and capability for virtually any composite process. North End Composites has, over the years, provided plug and mold making, as well as repetitive production, for many of the major builders in the pleasure boat market. Amongst NEC's clients were Hinckley's sail and Picnic boat programs, Shelter Island 38 Runabout, various Lyman Morse custom projects, Grady White, Boston Whaler, and, of course, the Sabre sail and power boat lines built by Sabre Yachts in Raymond, ME.
Resources for Back Cove Boat owners and future owners
Click here for Back Cove for Sale
Back Cove Corporate Contact Information
Back Cove Yachts
23 Merrill Drive - PO Box 548
Rockland , ME 04841
(207) 594-8844