FREE!

2013 Trawler Fest Baltimore, MD | Baltimore, Maryland

Show Dates: Tuesday, September 24, 2013 through Sunday, September 29, 2013
Show Location: Hyatt Regency on the Inner Harbor & BMC HarborView Marina, Baltimore, Maryland
Show Hours:

Thursday - Saturday: 10:00 am - 5:00 pm
Thursday - Saturday: 1:30 - 4:00 pm Free Afternoon demonstrations at BMC HarborView Marina.

Sunday: 10:00 am - 3:00 pm

Admission:

General Admission: $TBA per day

This Package Includes:
Admission to Boat Show, Access to Land Exhibitors, Free Afternoon Demonstrations, and a Welcome Kit.
---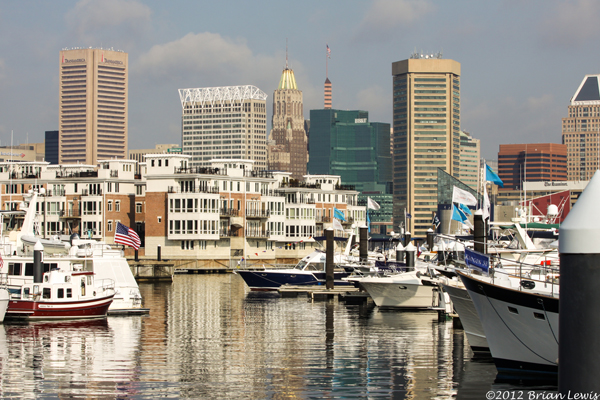 The Annual Trawler Fest Baltimore Boat Show is both a land and in-water show that will feature a boat show with boat dealers displaying an array of new boats and brokerage boats in-water including trawlers, sailboats, yachts and cruisers. On-land there will be boat manufacturers and exhibitors with marine electronics, boating equipment, marine services, financing, insurance and guides plus full schedule of educational seminars. This event will be held at the Hyatt Regency Baltimore on the Inner Harbor and BMC HarborView Marina in Baltimore, Maryland.
If you're looking, there is no better place to find the boat of your dreams than the Trawler Fest in Baltimore, MD. You will also have the opportunity to connect with your fellow cruisers and if you are intent on expanding your boating knowledge then the Trawler Fest is the place to be.
Highlights of the 2013 Baltimore Trawler Fest:
~ Trawler Fest University will allow you to select between one of the two day long courses that are held two days in advance of the Trawler Fest. The courses are designed to improve your boating and cruising skills.
~ Seminars will be presented by a selection of industry experts and accomplished cruisers. The seminars will give you the opportunity to learn the techniques and skills that will make you a self-sufficient boater in your existing cruising grounds and future cruising grounds.
~ Exhibits will give Trawler Fest attendees the opportunity to meet and speak with company representatives allowing them to get the "scoop" on the latest and greatest in boating products and accessories.
~ And then there is also the FUN…
Baltimore Area MarineSource Members:
For Additional Information
Visit the Trawler Fest Baltimore, MD Website
E-mail
Call 888-487-2953
Information about the Trawler Fest Baltimore, MD was obtained from various sources and is thought to be correct. We strongly recommend that you contact the show producer to confirm this information. See the bottom of this page for informaiton on how to contact the show producers.