FREE!

Portland Boat Show | Portland, Oregon
2014 Portland Boat Show Information
Show Dates: Wednesday, January 08, 2014 through Sunday, January 12, 2014
Show Location: Portland Expo Center, Portland, Oregon
Show Hours:

Wednesday: 11:00 am - 9:00 pm
Thursday: 11:00 am - 9:00 pm
Friday: 11:00 am - 9:00 pm
Saturday: 10:00 am - 8:00 pm
Sunday: 10:00 am - 6:00 pm

Admission:

Adults: $10.00
Children (12 and under): Free

Does not include parking.
---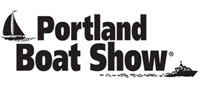 The Annual Portland Boat Show features the largest all indoor boat show in the Portland, Oregon region with hundreds of boats on display including sailboats, cruisers, pleasure craft, innumerable sport and fishing boats plus the latest boating products and marine accessories. The show is held at the Portland Expo Center.
The Portland Boat Show promotes itself to be one of the largest off-the-water boat shows west of the Mississippi and for five days, the Portland Expo Center turns into an indoor marina with over 200,000 sq. ft. of boats, accessories and destinations.

For Additional Information
Visit the Portland Boat Show Website
Call 503-246-8291
Information about the Portland Boat Show was obtained from various sources and is thought to be correct. We strongly recommend that you contact the show producer to confirm this information. See the bottom of this page for informaiton on how to contact the show producers.