2014 Milwaukee Boat Show | Milwaukee, Wisconsin

Show Dates: Friday, January 17, 2014 through Sunday, January 26, 2014
Show Location: Wisconsin Expo Center at State Fair Park, Milwaukee, Wisconsin
Show Hours:
1st Friday: 3:00 pm - 9:30 pm
Saturdays: 10:00 am - 8:00 pm
Sundays: 10:00 am - 5:00 pm
Wednesday - Thursday: 3:00 - 9:30 pm
2nd Friday: 12:00 pm - 9:30 pm

Show is Closed Monday and Tuesday!

Admission:
Adults: $10.00
Children (12 and under ): Free with a paid adult.

Before the show get information on:
---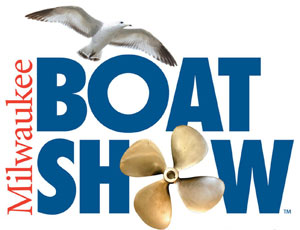 Schedule Change for 2014 - the Milwaukee Boat Show will be open Friday through Sunday, January 17-19, 2014 and then re-open Wednesday through Sunday, January 22-26, 2014. The Show will be closed Monday and Tuesday, January 20-21.
The Milwaukee Boat Show displays the latest boats in the region offered by the best area boat dealers. This is Wisconsin's biggest and best boating event with hundreds of boats including motor yachts, aluminum boats, pro-style fishing rigs, runabouts, cruisers, and pontoon boats. The show is held annually at the Expo Center at State Fair Park in Milwaukee, Wisconsin.
This annual event presents the finest display of state-of-the-art boats offered for sale in the region. This is the event that all area boating enthusiasts will be attending. Set aside the time to visit Wisconsin's biggest boating exposition with over 300 boats from over 75 manufacturers.
Highlights from the 2013 Show:
~ Twiggy the infamous Water Skiing Squirrel was in attendance for the enjoyment of children of all ages.
~ Gizmo the Robot was wandering through the isles to entertain and amaze the attendees.
~ HO Sports Tube introduced their first truckload sale!
~ Restored antique and classic boats where shown by the Glacier Bay Chapter of the Antique & Classic Boat Society of America.
~ The MW Marine Fishing Seminars were presented by experienced anglers accustomed to fishing for Wisconsin gamefish.
Milwaukee Area MarineSource Members:
For Additional Information
Visit the Milwaukee Boat Show Website
E-mail ShowSpan, Inc.
Call 616-447-2860
Information about the Milwaukee Boat Show was obtained from various sources and is thought to be correct. We strongly recommend that you contact the show producer to confirm this information. See the bottom of this page for informaiton on how to contact the show producers.